Senior Teams
Otley Cricket Club runs 3 highly successful senior teams. The 1st XI winning the league and cup double in 2014 and the 2nd and 3rd XI have been league champions in both the 2013 and 2014 seasons.
​2015 was another successful year with the 1st and 2nd XI winning their respective leagues and the 3rd team finishing a credible 3rd in theirs.
2016 was again successful although both 1st and 2nd XI finished second just missing out on the top spot by a few points. The 3rd XI finished 4th in their league.
The 1st and 2nd XI play on Saturdays from 1pm.
The 3rd XI play on Sundays from 2:30pm (last 4 games start at 1:30pm).
Training for all senior teams is Every Tuesday and Thursday from 6:15pm.
---
Junior teams
Otley Cricket Club has a thriving Junior Section – The Under 9s won their league in 2014 and the Under 17s are the current holders of the Denison Cup. In, 2014 we had over ninety members, playing for six teams that represented the Club in each of the age groups in the Aire-Wharfe Junior League. We are a family oriented club. The bar and locally renown barbeque are open on a Friday night, so that parents can stay down at the club to watch their children train or play in a match.

Junior Subscriptions 2017

As you may know the club is registered under the Government's Community Amateur Sports Club (CASC) scheme. As a CASC we can claim back £2.50 in tax for every £10 donated to the club by members and supporters.


Last year the junior subscriptions were £30 per child plus £10 for family membership but as none of this was by donation we were unable to claim back any tax relief.

We have therefore been reviewing our membership subscriptions policy and have decided to reduce the junior subscription to £10 per child. However, in order for the club to maintain its finances we would ask you for a donation of £30 per child (or £50 for 2 children). We would emphasise that this donation is entirely voluntary but would be gratefully received since it will enable us to claim back tax relief from HM Revenue & Customs.

Contact Information

Child Welfare Officer –

Chris Halliday - 07870 262023

Under 9s - Paul Foster (Junior Chairman) - 07791 521312

Under 11s – Lee Jackson - 07534 958280

Under 13s –

Darren Tinslay - 07793 202029

Under 15s –

David Brady - 07970 723376

Under 17s -

Chris Halliday - 07870 262023
Training

Under 9 – Friday 6:15 – 7:45pm

Under 11 & under 13 – Monday 6:15 – 7:45pm

Under 15 & under 17– Tuesday 6:15 – 7:45pm


Matches

Under 9 & under 15 – Sunday Morning

Under 11 & under 13 – Friday Evening

Under 17 – Wednesday Evening

Powered by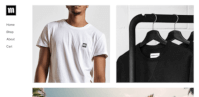 Create your own unique website with customizable templates.